September 20, 2019, 12:03:26 PM






<![endif]-->
Let's spread the word about The World Bukkake Tour: come on guys, give your contribution!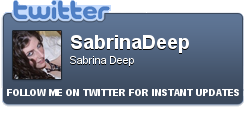 Summary - Lizzie
Picture/Text

Name:
Lizzie
Posts:
2 (0.001 per day)
Credits:
0.00 credits
Position:
Newbie
Date Registered:
December 06, 2009, 09:09:32 PM
Last Active:
December 25, 2009, 11:49:38 PM

---

ICQ:
AIM:
MSN:
YIM:
Email:
hidden
Website:
Current Status:

Offline

---

Gender:
Age:
N/A
Location:
Local Time:
September 20, 2019, 12:03:26 PM

---




Additional Information:
Show the last posts of this person.
Show general statistics for this member.